Last weekend, my friends and I went on a Road Trip to Niagara Falls/Toronto. We had a great time.
Here we are at the falls: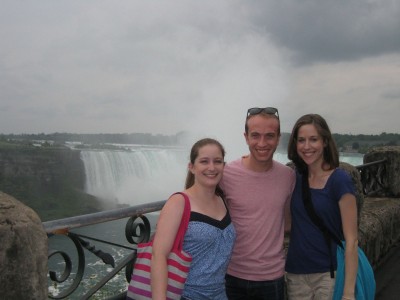 On the way up to Toronto, we did a wine tasting at Peller Estates (I LOVED their Ice Wine!) and stopped at the Niagara Botanical Gardens.
The Grapes..
Here is a little peak into the Gardens…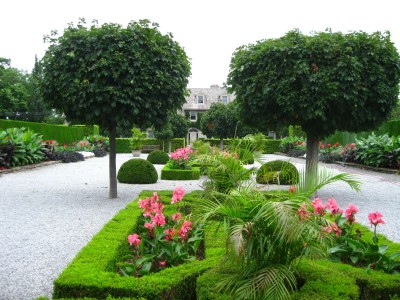 In Toronto, we did lots of sightseeing including the CN tower, Casa Loma, the Distillery District. The Distillery District was probably my favorite.
Here we are at Casa Loma…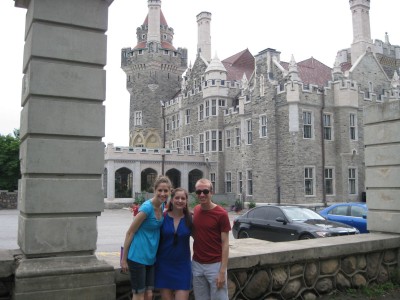 One of the highlights for us, was a cafe suggested by my friend Allie… it is a board game cafe called Snakes and Lattes. My friends and I LOVE board games, so we had a great time there!! The Cafe has of 2,000 games to choose from and "game gurus" to help you choose games and teach you how to play.
Here is a picture of us playing "Jungle Speed"…